It is not the first time we can see how it will look like a model next to Appear That by scale models leave the manufacturer to any modeller.
One of the next models to be presented is the Bentley SUV , the Bentayga , Which will debut at the upcoming Frankfurt Motor Show and we can Already see in the way of production with photos of 1:18 scale model Have appeared on the network, Where as you can see, you've officially licensed Bentley.

The Bentayga is a prototype model derived from Bentley EXP 9F Concept , but as seen in the production Bentayga Have Tended Toward a more traditional look, reconfiguring the layout of the front headlights.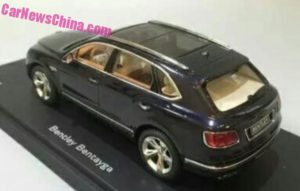 Also striking is the use of chrome along EXTENSIVE His body, finding them in the windows, sills, roof bars or rear bumper. The wheels Also Appear to Have a chrome look. , Although not see inside, the little Sensed That Is Is That from outside the rear seats are single, Greatly Increasing the comfort of the rear occupants, and These will Have a wide open feeling thanks to the retractable two-piece panorama roof.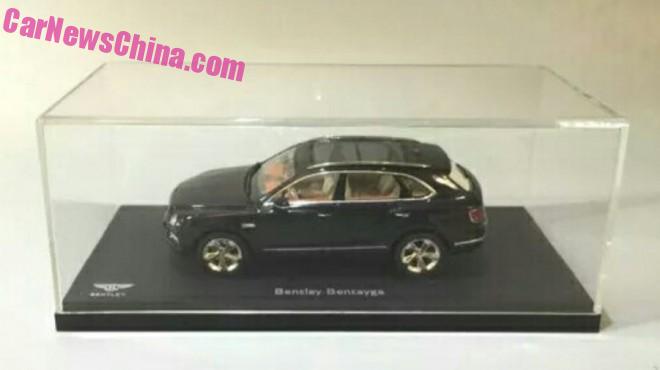 As I Discussed, This new SUV from Bentley Makes use of the new MLB Evo platform Which is built on the new Audi Q7 and will Also Serve as a basis for Audi A8. Its engine top end is the spectacular W12 6-liter 608 hp and 900 Nm of torque With, in the absence of landing the Tesla Model X, it cataloged as one of the fastest SUV on the planet.
Via: Carnewschina